Can You Buy Lottery Tickets Online in Canada?
Yes, you can buy lottery tickets online in Canada. Previously, purchasing lottery tickets at a convenience shop or gas station was the norm; now, you no longer need to leave the house to obtain your lottery ticket. Not only will this save you a lot of time, but it will also give you more time to concentrate on the numbers you want to bet on. Buying a lottery ticket has its own set of advantages, depending on which lottery site you use. We'll show you how to buy lottery tickets online, as well as some of the best Canadian lottery casinos where you can buy them.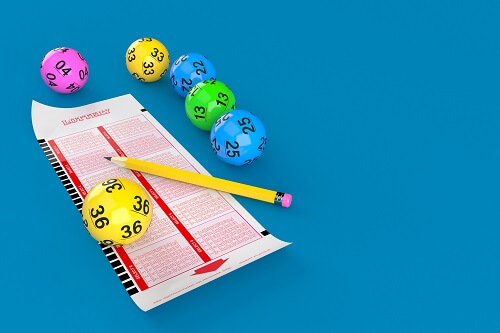 How to Buy A Lottery Ticket Online in Canada
To purchase a lottery ticket online, you must first register with the website where you wish to purchase your tickets. The most frequent method for creating an account is to use the sign-up button on the website. This button will send you to a form where you must fill out some personal information. This will include your entire name, address, and maybe other details. Because you'll be paying for these tickets with real money, you'll want to make sure that this website supports the modern banking methods that you prefer.
Most lottery casinos accept Visa, MasterCard, and Bitcoin, as well as a variety of e-wallet providers including Neteller, Skrill, Paysafecard, and others. After you've completed the registration process and made a payment into your account, you can begin purchasing tickets. Most lottery websites will include a purchase option, and we'll be able to select the lottery game we want to play. This will display a simulated lottery ticket where you may select the numbers you want to bet on before purchasing the ticket. If you don't want to manually select the numbers you wish to play, you can use the auto pick option, which is also accessible when you play online.
Checking Lottery Tickets Online in Canada
So, you bought a lottery ticket online and want to see if you won or lost. This can also be done on the lottery website where your ticket was purchased. The majority of websites will list all of the most recent winning numbers on their homepage. The winning numbers will be accompanied by the game's name and the most recent draw date. Then you can browse to your account details and see your lottery ticket, which has been virtually checked. The money will be transferred into your lottery account if you have one. In most circumstances, if you have one massive prize, the lottery will send you an email with all of the details.
The nicest aspect about online lottery websites is that you can check your ticket online even if you bought a physical ticket. Some sites even offer a mobile website where you can take a picture of your ticket and it will virtually check it for you.
Top Online Lottery Sites in Canada
Below are the best Canadian lottery websites where you can play your favourite lottery games online.
OLG
Play Now
The Lotter
Lotto Agent
Jinni Lotto
Final Thought
Playing the lottery online is quite convenient since it allows you to wager on numbers you think will be drawn from your living room. You won't have to go to a convenience shop if you don't want to, but you will be able to play your favorite lottery tickets online. The nicest feature about an online lottery website is that it offers a large number of games at various price points. You won't have to wait in line and you'll be able to play games that are tailored to your budget.
Top Lotto Sites Online