How Much Money Do Casinos Make A Day?
Recently updated on June 17th, 2022
Its common for people to think of casinos as money making machines that never run dry. But casinos are a business just like any other, and in order to stay in business, profits must be made. There are several ways in which casinos make a profit which is part of what we'll touch on here. But the main question is how much money do casinos make per day, annually, or over a certain period. Let's find out.
As you know, there are land-based casinos as well as online casinos and there are unique factors for each that influence how they make money and how much. The COVID-19 pandemic is a recent example of a major factor that influenced how much money land-based casinos make. Online sites fortunately weren't impacted as much. For the purpose of this blog, we are going to focus on the fiscal period just before the pandemic hit for a more accurate account.
Revenue Collected by Online Casinos
Let's consider the power houses in online gambling.
PokerStars, Betfair and PaddyPower might ring a bell. They are all brands under one of the largest online casino operators in the world, The Flutter Group.  The latter collects its revenue from two major streams – sports betting and casino games. In 2019 just before the pandemic, it raked in $2.95 billion in profits. Of that amount, 77% came from sports betting wagers alone. The remaining 23% came from casino games that we all love and enjoy. Unfortunately, casino earnings do get taxed, and according to stats, The Flutter Group profit before tax deductions came to a whopping $187 million.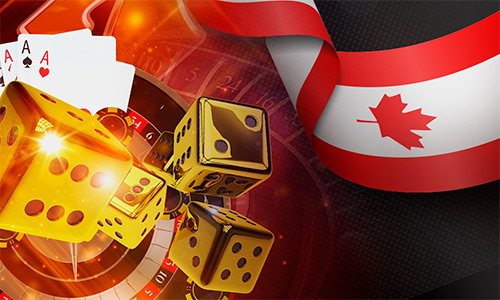 If you break that down to profits per day, you'd get to a total of around half a million. That half a million is the total money collected from various sites under The Flutter Group umbrella, not one site alone. But this is still super impressive.
888 Casino is another example of a very lucrative gambling operator, although they specialize in casinos games more than sports betting. During the same year, these guys collected $530 million in revenue. About $441 million of that amount came from casino game bets while the other $90 million came from sports wagers. Their yearly profit came to over $45 million, and their daily profits came to $120 000 give or take.
Revenue Collected by Land Based Casinos
Land based casinos make way more money than online sites because they offer products and services in addition to casino games and sports betting facilities. There are also restaurants, accommodation spaces, events, and other exciting facilities available at these venues.
Las Vegas is one of the gambling capitals in the world. It hosts many of the luxurious casinos owned by the MGM Group. The Las Vegas Bellagio is one of the famous casinos. In 2019, the casino recorded a profit of $465 million annually. That's roughly $1.27 million a day.
Macau is another popular gambling destination. The Venetian in Macau, China is especially noteworthy after having raked in over $1.4 billion in profit for the 2019 year. That's roughly $3.85 million a day!